Teatro Nacional de Dona Maria II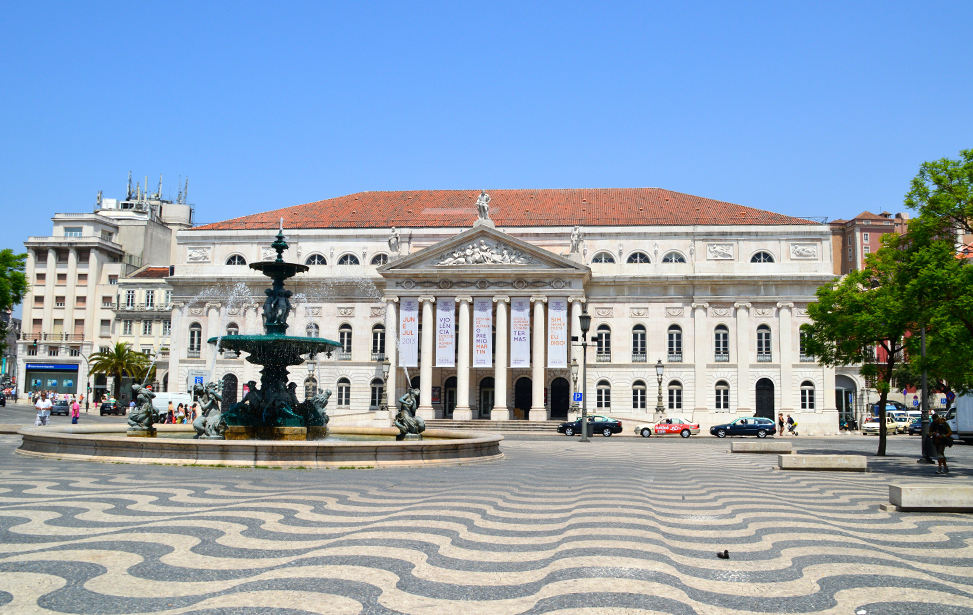 In 1836 the famous author and poet Almeida Garrett was charged by order of Queen D. Maria II with creating a conservatoire for the dramatic arts. The resulting theatre was constructed on the north side of Rossio square on the foundations of the old Estaus Palace. Constructed in the Neoclassical style designed by Italian architect Fortunato Lodi who recycled six Ionic columns to support the triangular pediment from the Saint Francis Convent.
The theatre first opened its doors to the public on the 13th of April 1846. However, it soon became apparent its acoustic was very poor and work resumed to rectify this oversight. Several years later the theatre re-opened with notable success. In 1964 the Teatro Nacional de Dona Maria II fell foul to the infamous curse associated with Shakespeare's Macbeth and burned down one week after it was staged. Since its renovation in 1978, the theatre has shown the best national and international plays both historic and contemporary. Guided tours are available in various languages and last a whole hour which will take you to both sides of the curtain and is an interesting insight into the theatre's workings and colourful history.
Monday – Friday: 10h00 – 13h00/15h00 – 17h00, Weekends: CLOSED | €6.00
Teatro Nacional D.Maria II Praça D.Pedro IV 1100-201 Lisbon, Portugal.
38º 42' 53.2" N | 09º 08' 23.0" W
+351 213 250 800 |  
Website